This week's Top Ten Tuesday, a meme hosted by The Broke and the Bookish, discusses our dreams and fantasies. If a genie appeared in front of you to grant you ten wishes, what book-related things would be on your list? (And no, "infinity more wishes" cannot be an answer, you cheaters!)
I will be revealing my top 10 in my favorite form: the gif listicle! Let's get started!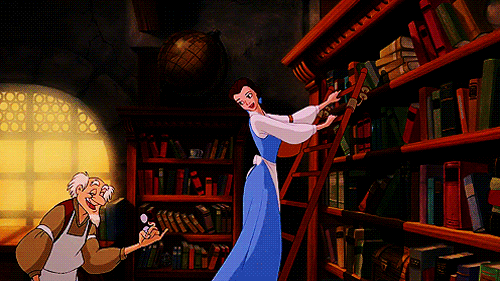 1. A library to rival the one in "The Beauty and The Beast." Floor-to-ceiling shelving, the comfiest of couches, you name it!
2. The ability to understand all languages, so I'm no longer limited to reading books published in English. It would be great to discover more international authors!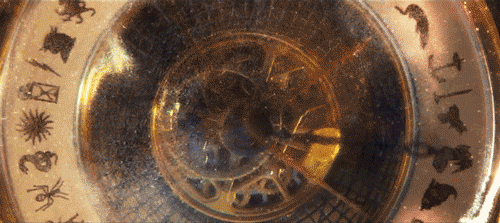 3. A redo of the movie adaptation of "The Golden Compass," this time made by filmmakers who are unafraid of pissing off the Catholic Church. In fact, let's erase the original from all our memories while we're at it.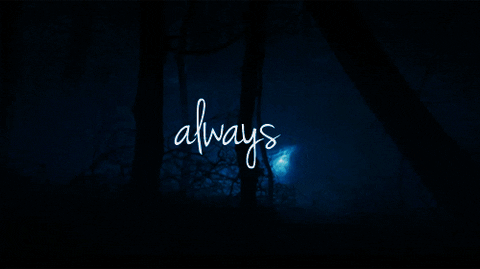 4. An adults-only Harry Potter prequel about the Marauders, in which Lily and Snape have a hot-and-heavy romance. I WILL GO DOWN WITH THIS SHIP.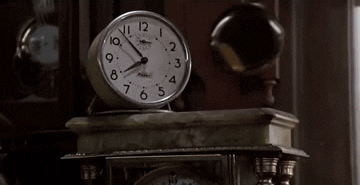 5. A chance to time travel to 100 years from now so I can read the books created from the Future Library, starting with Margaret Atwood's!
6. On the flip side, to go back in time to save the ancient Library of Alexandria from being destroyed in a fire. Imagine what we could learn!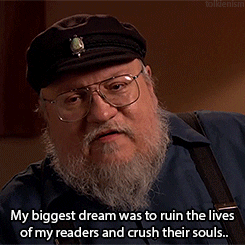 7. For George R.R. Martin to finally complete writing the Game of Thrones series already! Stop torturing us and get back to torturing your characters!
8. To host a roundtable of my favorite living authors where we can have a fancy meal while nerding out on literature all evening!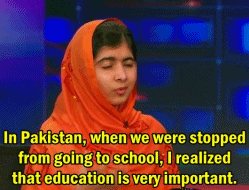 9. For all children, regardless of their gender or socioeconomic class, to be able to attend school and read books without the threat of violence. Can't have all my wishes be selfish!
10. A private Shakespearean poetry reading by Tom Hiddleston. Ok, this last wish is completely selfish 😉
It was so difficult to narrow down all my wishes to just ten. Which one of these would you also like to be granted to you? (Except #10, you can't pick that one. I've already called dibs!)